Schule
USA EXCHANGE 2020: Information Evening For Parents and Students
By Teresa Boeth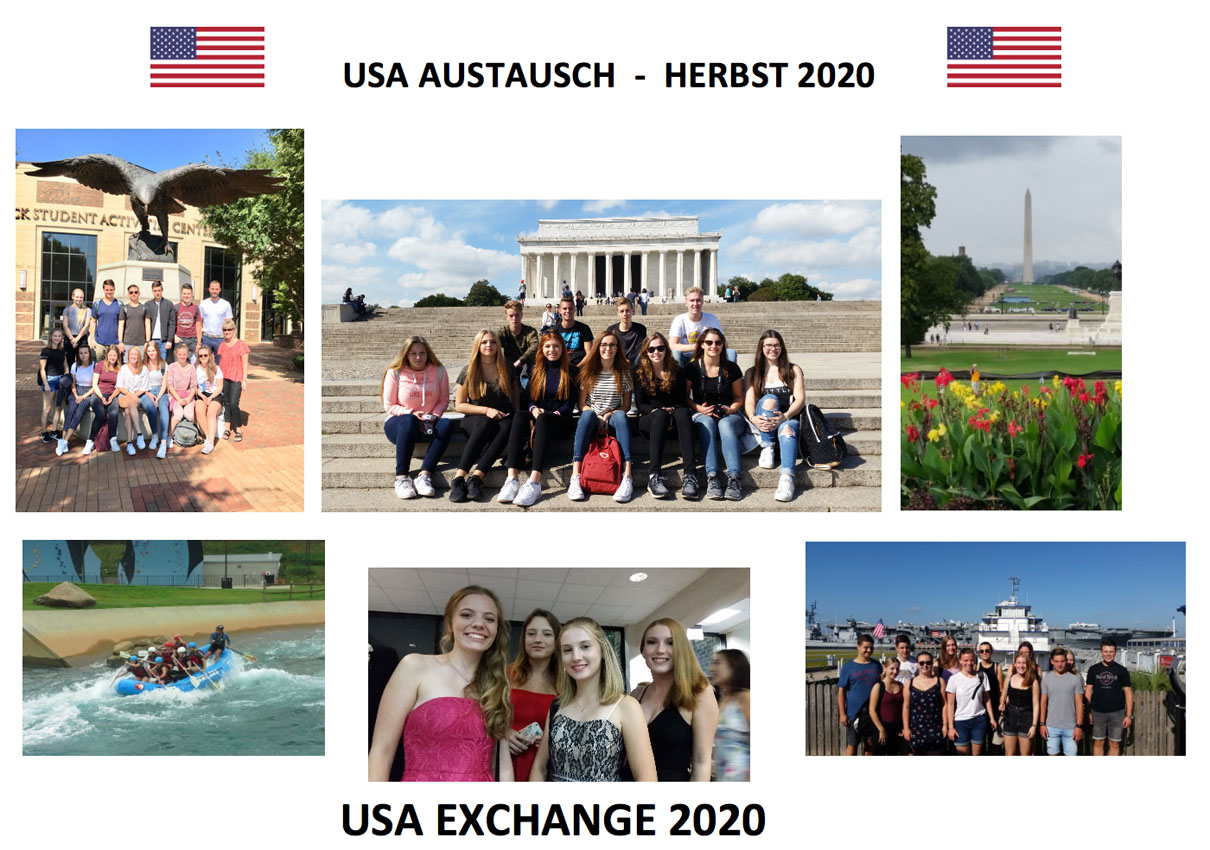 Tuesday 15th October at 19:00 in W9. Open for the current years 10 and 11 (next years 11 and 12) – Every two years a group of pupils from our school travels to the USA for about three weeks. Our first stop is Washington DC where we spend three days visiting all of the important sights like the White House (last time we saw President Obama arriving in his helicopter), the Capitol Building, Chinatown and the Lincoln Memorial. After that we travel to our sister school, "The Charlotte Latin School" in Charlotte, North Carolina where we meet our host families.
Lessons at the Charlotte Latin School
In Charlotte we go to lessons at the Charlotte Latin School, attend sport events and visit nearby attractions, museums, a white-water rafting centre, the high school prom and we even have a day teaching German in a primary school. We spend a further two days visiting Charleston, one of the oldest and best preserved cities in the US. A trip on board a US aircraft carrier is an amazing experience! This school exchange is a great opportunity to make new friends and immerse yourself in American culture as well as improving your English in preparation for your Abitur!
[mappress mapid="59″]
Charlotte Latin School • 9502 Providence Rd, Charlotte, NC 28277, U.S.A.1
If at the moment you are in year 10 or 11 and would like to apply to take part in this school exchange, please contact Mrs Boeth or Mr George and ask for an application form! There will be an information evening lasting about an hour for pupils and their parents at 7.00 pm on Tuesday 15th October in W9. The cost of the trip is 1'900.00 Euro (This includes the visit of CLS pupils to us in 2021).
(Gestaltung: BUB)
☎ +1 704-846-1100 ↩